 11 Veterans Square Media PA 19063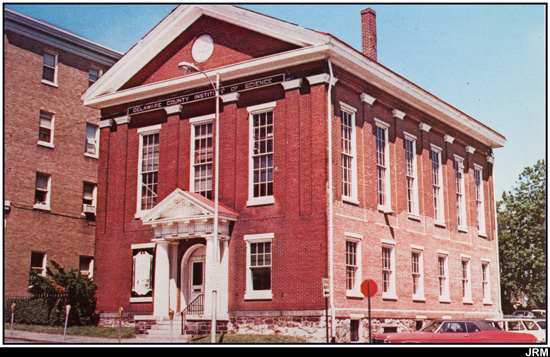 The museum exhibits mounted birds and animals, an herbarium of Delaware County plants and other areas, fossils, shells, and corals from around the world, a microscope collection, and miscellaneous other collections that are available for study. Attention youth under 18: Our Junior Club is for children interested in Science 18 years of age. Admission to the museum is FREE. On street parking is free on Saturdays.
A monthly lecture program is prepared for each winter season, October through May. Well-known and qualified persons are invited to present subjects of scientific, technological or nature interest. Lectures are FREE and presented upstairs in the Lecture Hall. Please call in advance to make arrangements. Doors open by 7:00 p.m. Lectures begin at 7:30 p.m. Events may be cancelled in case of inclement weather. Call (610) 566-5126 to confirm.
DCIS is run entirely by volunteers, and thrives on donations and membership dues. Please consider donating your time as a volunteer or as a member. 12 E State St, Media, PA 19063, USA
The Pennsylvania Veterans Museum is dedicated to preserving, protecting and promoting the legacy and dignity of all veterans of the United States military. Our focus is to tell the stories of America's conflicts through the eyes of those who served in them. We seek to tell the untold stories of our history, and to preserve the past so future generations can continue to learn from it.