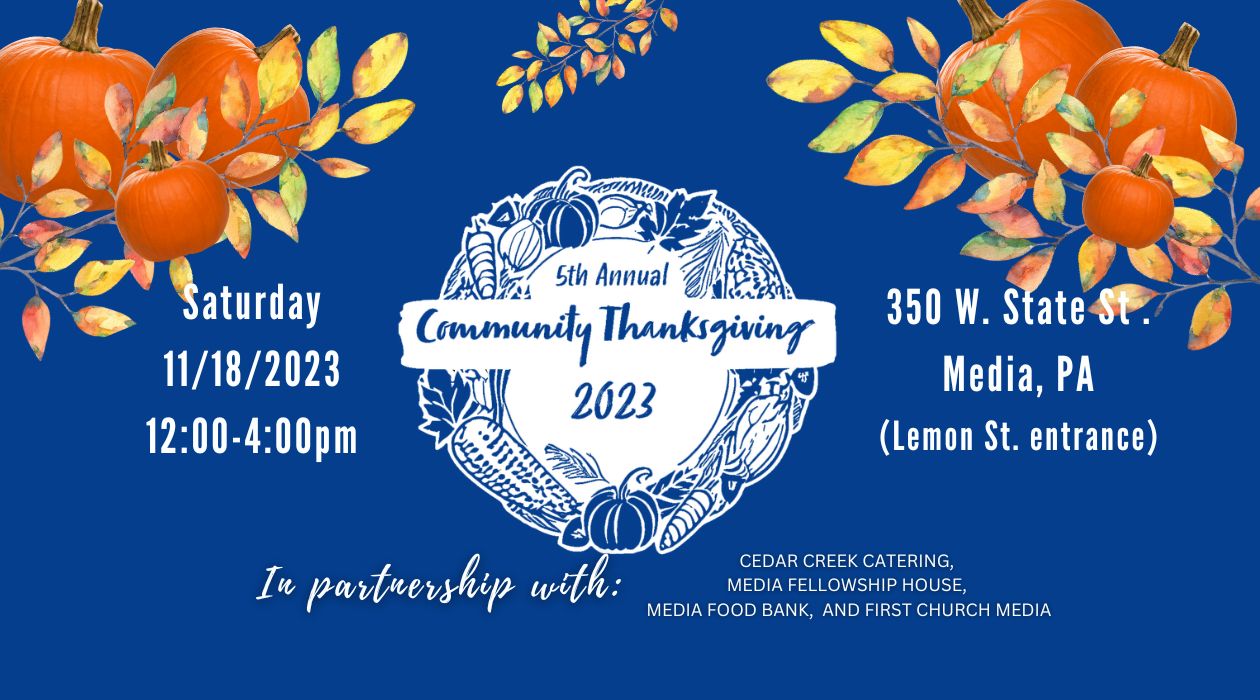 A great opportunity to share your love with your community!
In partnership with Cedar Creek Catering, Media Fellowship House, Media Food Bank, and First Church Media, we invite the local community to support us in making our 5th annual Community Thanksgiving Dinner a huge success!
Join us for donation and volunteer opportunities leading up to the event. Volunteer shifts run from Wednesday 11/15 through Saturday, 11/18.
ALL are welcome to dine in or take-out meals from 12 – 4 pm. Please share this opportunity with your friends, family, and neighbors. We hope to bring joy and warmth to many this holiday season.
In recent years, we have prepared and served over 600 delicious meals catered by Cedar Creek Catering and prepared with loving hands from our community. Please join us in volunteering, donating, or enjoying a meal with your neighbors.
It takes a community to feed a community!