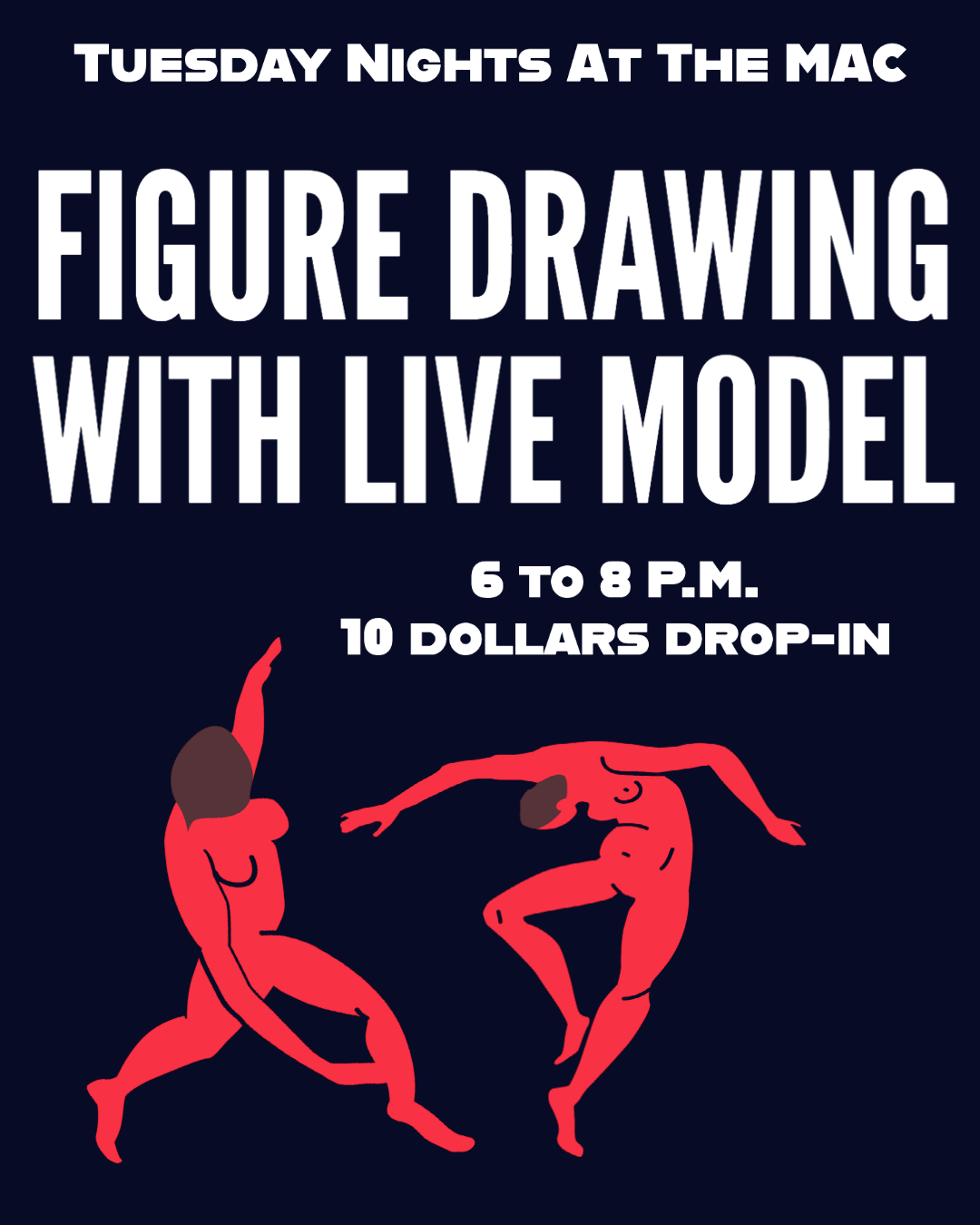 Join us for relaxed Tuesday evening figure drawing sessions at the MAC Arts Center. Sessions will be monitored by MAC staff. Each week will feature an unclothed model for drawing study and practice.
Beginners and experts alike are welcome to join class and work in any medium. The sessions are designed to provide artistic community and fellowship to the artists of Media and beyond.
Concessions are available for sale, but feel free to bring snacks and drinks to enjoy or share with new friends.
Bringing your own supplies is suggested, but MAC has some basic supplies available for artists.
PLEASE NOTE: First-time figure drawing attendees will be asked to show a form of personal ID (drivers license, student ID, learners permit, etc.) to ensure the safety of all our models. Thank you!
Questions? Feel free to email Raven, raven@mediaartscouncil.org
$10 per drop-in session, no pre-registration
*NO SESSION on the following dates:
October 24th
October 31st