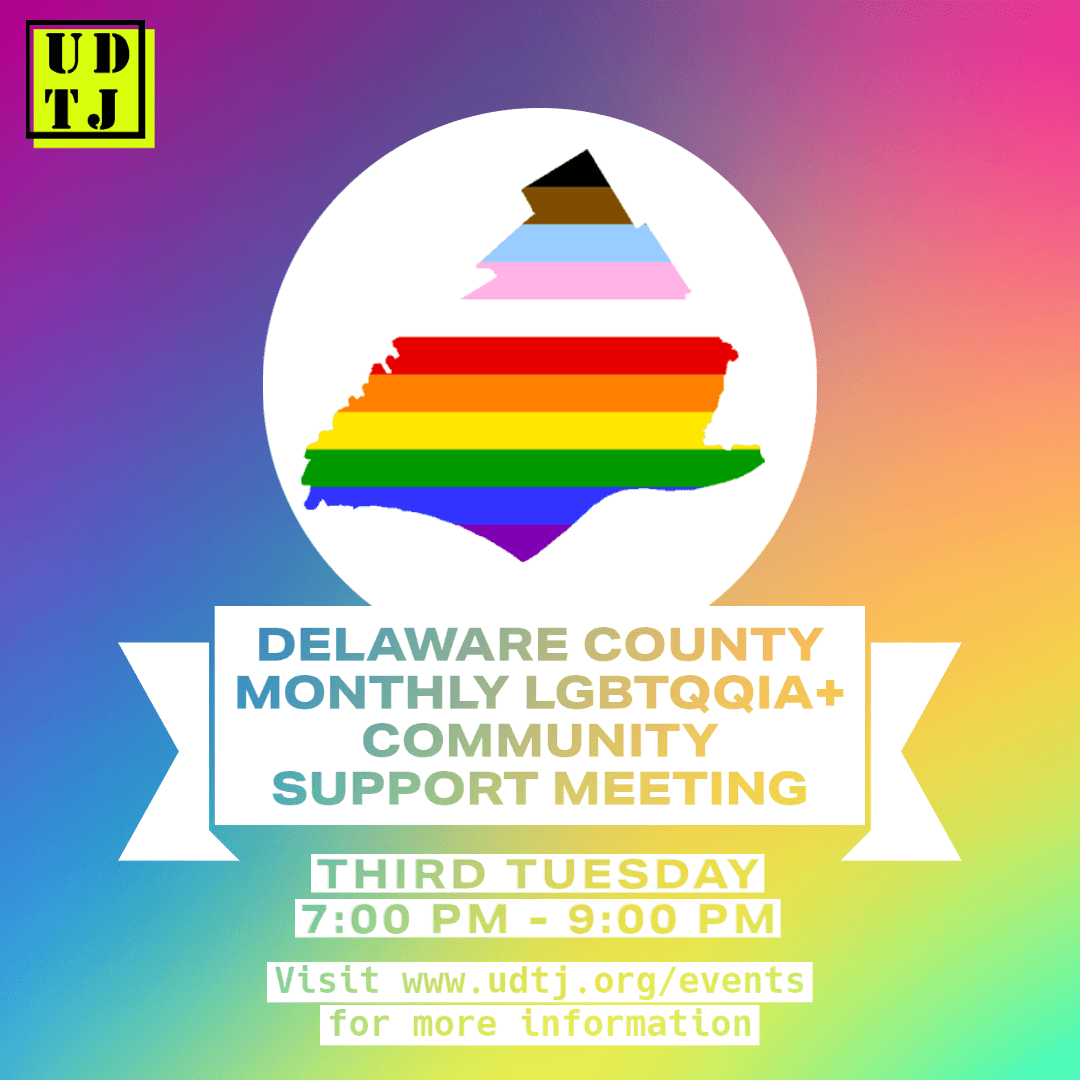 Following our successful community meet-ups during Pride on State in June of 2023, the organizers of Delaware County Pride have launched monthly community meet-ups for the LGBTQQIA+ community in Delaware County to foster community building, growth, and safe spaces to thrive.
Each month we have different topics and occasional social events mixed in. These events are 18+ and we encourage everyone to join us and come make friends together!
Let's keep making history together and create a stronger and more vibrant LGBTQQIA+ community in Delaware County! 🌟🏳️‍🌈
Meetings are held monthly on the third Tuesday, 7-9 p.m. at Media Fellowship House, 302 S Jackson St, Media, PA 19063.
Learn more and RSVP on the UDTJ website: https://udtj.org/events